Protein Processing
PROTEIN BINDING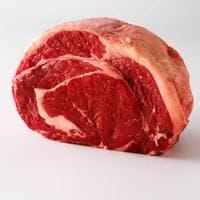 Protibond TG® EB3
Sprinkle type transglutaminase enzyme for binding meat, chicken and fish to form value-added products with
Better portion control
Efficient use of trim material
Ability to tenderize trim and then form portions
Reduced use of salt or phosphate binders
Easy to use process
PROTEIN HYDROLYSIS
Extensive experience with hydrolysis of Casein, Soy Protein, Gluten, Beef, Tuna, Chicken, Lamb and various seafood. Protein substrates may require optimisation for flavour profile and degrees of hydrolysis.
Enzyme choice and processing conditions will influence the final results. Contact us for advice.
PLANT
BACTERIAL
Multifect® PR6L
HT Proteolytic
Multifect® PR7L
Glutaminase
FUNGAL
Fungal Protease
Acid Fungal Protease
Amino peptidase
Protibond TG is a Registered ® Trademark of Connell Bros Company Australasia Pty Ltd
Multifect is a Registered ® Trademark of DuPont Industrial Biosciences.