Posted in Staff
Posted by barrit on 3 April 2018

Urgent Order Delivered!
We received a call at 4:30pm from an interstate customer that they had forgotten to order and was going to run out of an enzyme that was urgently required to keep their 24-hour production running. The enzyme needed to be selected from stock with all the documentation completed, transported to the airport, flown interstate and couriered again to be on site by around 6am the following morning. With the help of our staff and TNT Express we did it ...
Posted on 2 July 2012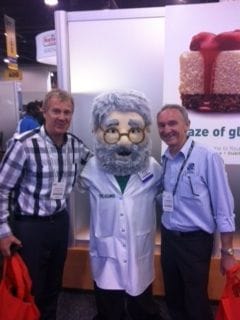 Geoff Bearzatto and Barri Trotter recently attended the IFT (Institute of Food Technologists) Annual Meeting and Food Expo 2012 in Las Vegas. The picture at right shows Geoff and Barri with 'Professor Tic Gum' during a lighter moment at the expo. Most of you have met Geoff, so we will let you determine which is Barri and which is Professor Tic Gum. The main focus of this year's expo was 'Commercialising Innovation in Food Products'. This meant a ...
Posted by Geoff on 23 May 2012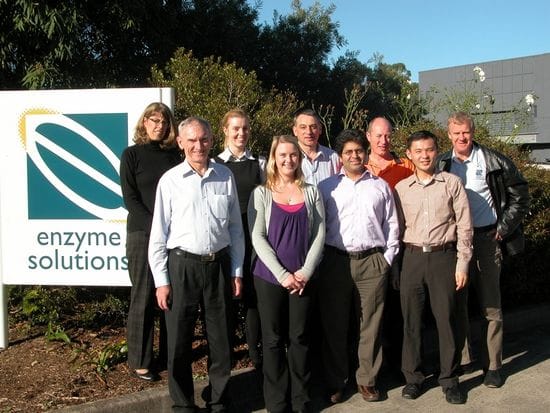 I am delighted to reflect that in April, we celebrated fifteen years in business as Enzyme Solutions, having started as two people in a small rented office in suburbia. Today, we number ten employees in a factory, distribution and office complex enabling us to provide distribution and production within a very short time frame. Some of our customers have been with us since day one. I have commented many times that their loyalty, as we established a new business, has been greatly appreciated...